So excited to join my first linky party with Doodle Bugs Teaching! This was an eventful week! Exhausting, busy, but successful. Let's dig right in!


My district uses the Houghton Mifflin Journeys program and we are currently piloting the 2014 common core version as well as other potential reading programs for our curriculum. CONFESSION: I have never been a lover of the Journeys program. I appreciate the many resources that the program offers my students but I struggle with fitting it ALL into my 90 minute reading block. I know I'm not the only teacher who struggles with this. #thestruggleisreal.
With the 2014 version, I appreciate the higher level questioning, the close reading components, and the option to structure your reading instruction using a workshop model. However, it's still SO much to fit into one day. So in an effort to make sure that I'm hitting all the language and literacy standards and STILL providing meaningful instruction for my students in other areas, I have created a new supplemental product. I want my science/social studies lesson to tie into my reading instruction keeping with the same theme in hopes of utilizing the journeys resources across the curriculum. Enter my newest packet…
I'm really excited about it and my students loved it today! We used the text from journeys during our science block and worked through a flip flap book to label and illustrate the layers of the rainforest. If you're a journeys teacher or interested in teaching about the rain forest check it out…http://www.teacherspayteachers.com/Product/How-Leopard-Got-His-Spots-supplemental-science-unit-about-the-Rain-Forest-1641339
I'm in love with GoNoodle! All I have to say is #trfgn…thank god for go noodle! Winter in jersey means months and months of indoor recess. Ahhhhh for the teacher and the students. Go Noodle's new indoor recess videos are a life saver! Check them out!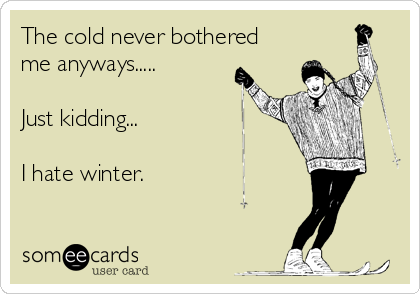 This…yes…love you Elsa but the cold actually does both me anyway.
One of my sweet little firsties…on a very stressful day this ray of sunshine walks into my door. A nice reminder that this is why I do what I do.
After a stressful week full of an observation for both myself and my co-teacher, I'm excited to spend the weekend relaxing, creating for my class, exercising (possibly) and sleeping. But first cuddles with this face…
Enjoy your weekend everyone!