I'm a little late to
Farley's Currently
party this month but I couldn't miss the fun that always comes a long with it! I finally feel like my classroom is ready for my new batch of firsties set to step through my door on Tuesday but there's so much more to back to school prep than readying my classroom space. So here's a little peek into what I'm currently up to!
Listening: I'm taking advantage of one of my last lazy summer mornings and lounging on the couch watching Gilmore Girls. I feel like I grew up with Rory Gilmore and often tried to emulate her life (fast talking and coffee guzzling included). I've always loved the show and I'm using it this morning to try and help me calm my back to school nerves.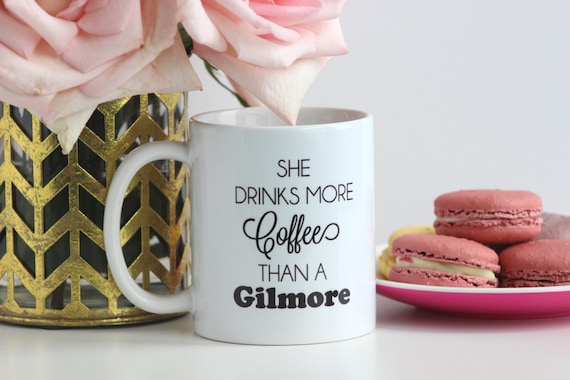 I need this coffee mug in my life from
The Trendy Sparrow
. I might have to gift it to myself this morning!
Loving: Yesterday, I finally blogged about my new classroom set up. I spent so much time this summer making sure my classroom was the space that I wanted to be in all day every day. I can't wait for my students to make it their own when they come on Tuesday!
This is one of my current favorite spots in my room. I hope my students love it as much as I do.
Thinking: So now that the classroom is pretty much set up and organized, the true back to school panic has set in for me. What am I going to teach on the first day of school? How will I fit it all in with my new babies who have yet to be in school for a full day? Will the new ELA curriculum run smoothly from the start? Should I take them out to the playground and teach them recess procedures before our bathroom break. See…way too much thinking going on!
Wanting:
Who says new back to school outfits are solely for students? A little bird told me aka my email subscription, that
Anthropologie
is throwing a sale for teachers until 9/17. 15% off all full sale items with a valid school idea! Yes, please!
Needing: The endless thinking from above has caused multiple revisions of my first day lesson plans. I keep telling myself that as much as I plan and organize, I need to remember that these littles will need lots of breaks, procedure practicing, and modeling. I'm hoping that my over-planning for the first day will allow for a more calm week. Here's to hoping!
3 Goals: 1. Consistency: Last year was my first year teaching in an inclusion classroom. It was difficult to get used to the pull-out and push-in schedule and keeping track of where my students were going at different times of the day. I'm making it a priority this year to try and make our days as consistent as possible.
2. Perseverance: This one may seem odd but a goal of mine for this year is to persevere and power through with a lot of curriculum changes. I like where our curriculum is going but I know it's going to be a lot of hard work. I want to be able to stay positive and keep going even when things get difficult. Just keep swimming, just keep swimming!
3. Organization: I'll admit that on the outside when you walk into my classroom it may LOOK organized. BUT, with new curriculum changes and lots of new material I am determined to find a system that works for me. Whether that's with binders for each unit or keeping things in my filing cabinet, I'm hoping to quickly find a system that works for me and to stick with it!
Thanks so much for stopping by and reading what I'm currently up to! Make sure to link back to Farley over at Oh Boy 4th Grade to see what other bloggers are currently up to! Have a great day!